Roma's Pizza
1401 S Drake Rd, Kalamazoo, MI 49006
Order now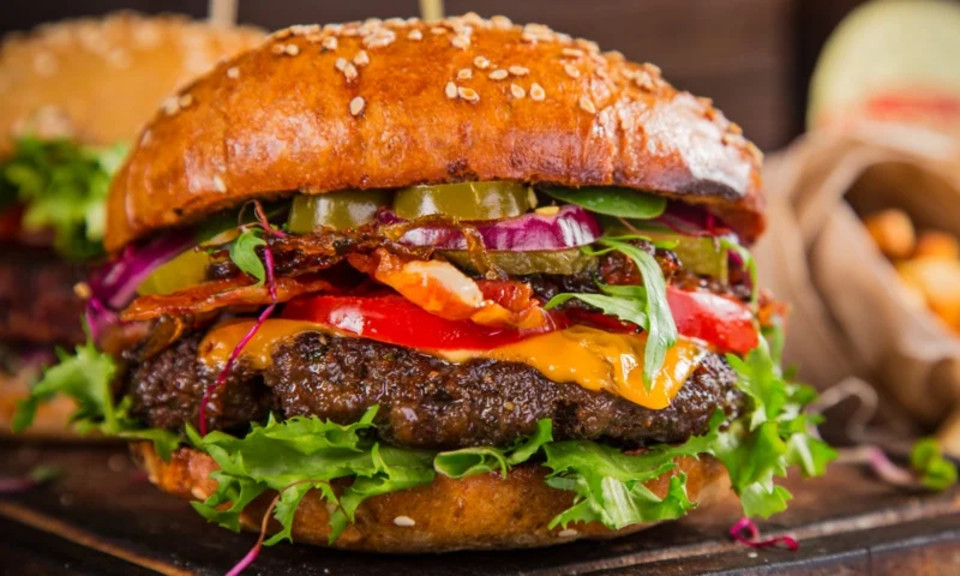 Benjamin
Big servings, everything we ordered was delicious. Loaded potato wedges and buffalo chicken strips were pretty good. Sandwich, despite being delivered, was still crunchy (as opposed to soggy which is what most delivered sandwiches are like). Delivery showed up precisely within the alotted window we were told. The only thing remotely negative about this order was the loaded potato wedges. Despite tasting good, the top layer of cheese and bacon didn't really stick to the potatoe wedges, so you have to rip apart parts of cheese and bacon to eat the wedges with it. However, I would definitely order again and recommend this place to anyone wanting fast, delicious food for delivery or eating in.
Christian
Once again Roma's nailed it. Got the Pepperoni Pleasure and a personal Caeser salad. Both arrived fresh and well before the estimated time. The pizza came exactly as advertised and hot. The Caeser was crisp and refreshing. This is typical for Roma's: consistent high quality in timely manner. Plus they're local as far as I know. I won't order from any other place in town. Roma's is number 1!
my-la
food was absolutely delicious. the customer service was phenomenal! the garlic bread was soo good, i wish i had more (and they already serve two huge pieces). my food was served nice and neatly, i was able to eat it right out of the box if i wanted to. and for the price too!! wow :)

overall absolutely love this place. for sure, ordering from there again.
Andi
We love Roma's and this was by far the best experience we have had using delivery - sometimes it takes a really long time to get our food and it arrives not so fresh. Tonight it was super fast, totally fresh, and everyone agreed it was the best we've had.
Matthew
I love romas, their pizza and sandwiches are the best. but I was unhappy with my last order because I recieved less than a half of a container of au jus with my sandwhich, it wouldn't hurt you to fill up the entire cup.
About us
American, Calzones, Chicken, Dinner, Healthy, Low Carb, Low Fat, Lunch Specials, Pasta, Pizza, Salads, Sandwiches, Vegetarian, Wraps
Today

Delivery: 10:30 AM - 10:00 PM

Takeout: 11:00 AM - 11:20 PM

Delivery

Monday:

10:30 AM - 10:00 PM

Tuesday:

10:30 AM - 10:00 PM

Wednesday:

10:30 AM - 10:00 PM

Thursday:

10:30 AM - 10:00 PM

Friday:

10:30 AM - 11:00 PM

Saturday:

11:00 AM - 11:00 PM

Sunday:

11:00 AM - 10:00 PM

Takeout

Monday:

11:00 AM - 11:20 PM

Tuesday:

11:00 AM - 11:20 PM

Wednesday:

11:00 AM - 11:20 PM

Thursday:

11:00 AM - 11:20 PM

Friday:

11:00 AM - 11:20 PM

Saturday:

11:00 AM - 11:20 PM

Sunday:

11:00 AM - 11:20 PM
Roma's Pizza has been in business since 1996. We are happy to bring you the best pizza kalamazoo has to offer. Our menu has grown over the years to include pasta, calzones, salads, subs, and much more. We are proud to bring your order to your door or have you join us to eat here. We are located at 1401 S. Drake in Kalamazoo, just south of W. Michigan Ave.